A Classic Whodunnit?!
You pick the murderer and change the ending (releasing Jan 6th 2023).
This year for Christmas, all Timothy Galumphreneu wanted was some dinner party guests and perhaps a little intrigue. What he got was a nefarious mystery. Also, a bit of cake. And he also got a new watch band… But back to the mystery!
With an ensemble cast of suspicious characters, it is reasonable to point the finger at almost any of them… And that's exactly what we want you to do this year. Cast your vote and let us know who you think is to blame. Follow our posts on social media and check back here for additional details we'll release in the days ahead.
Backflip Whodunnit – Behind The Scenes – Alternate Endings
Part 3 – The Reveal
Part 2 – The Climax
Part 1 – The Rising Action
The Suspects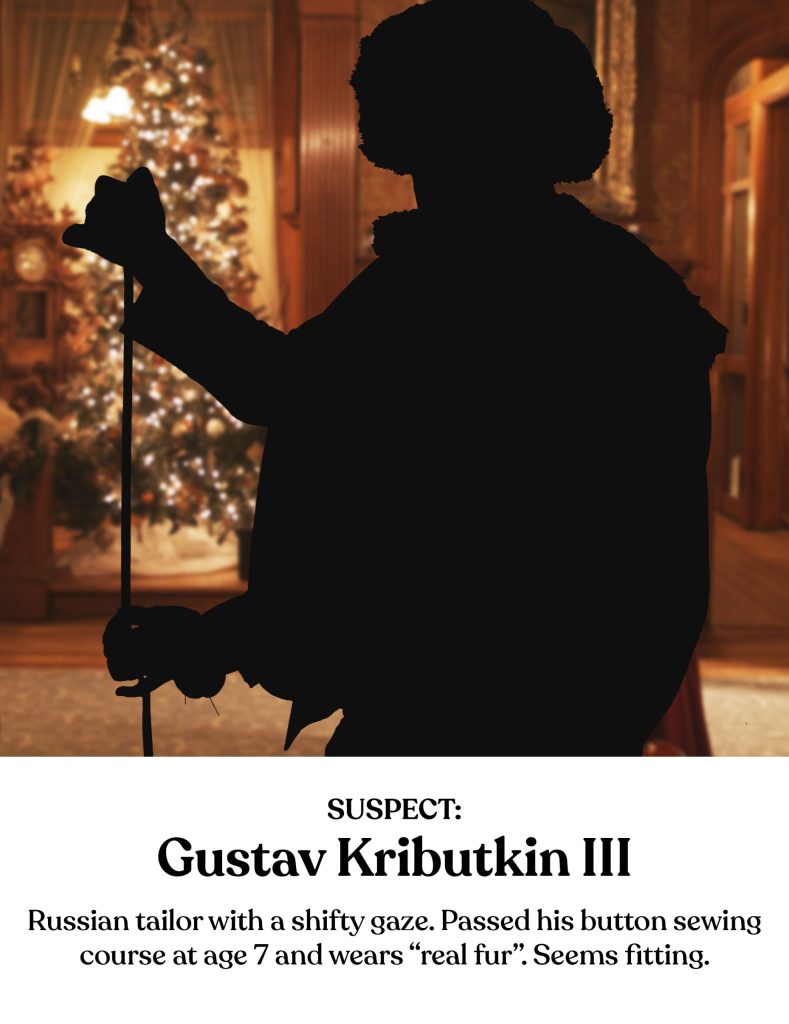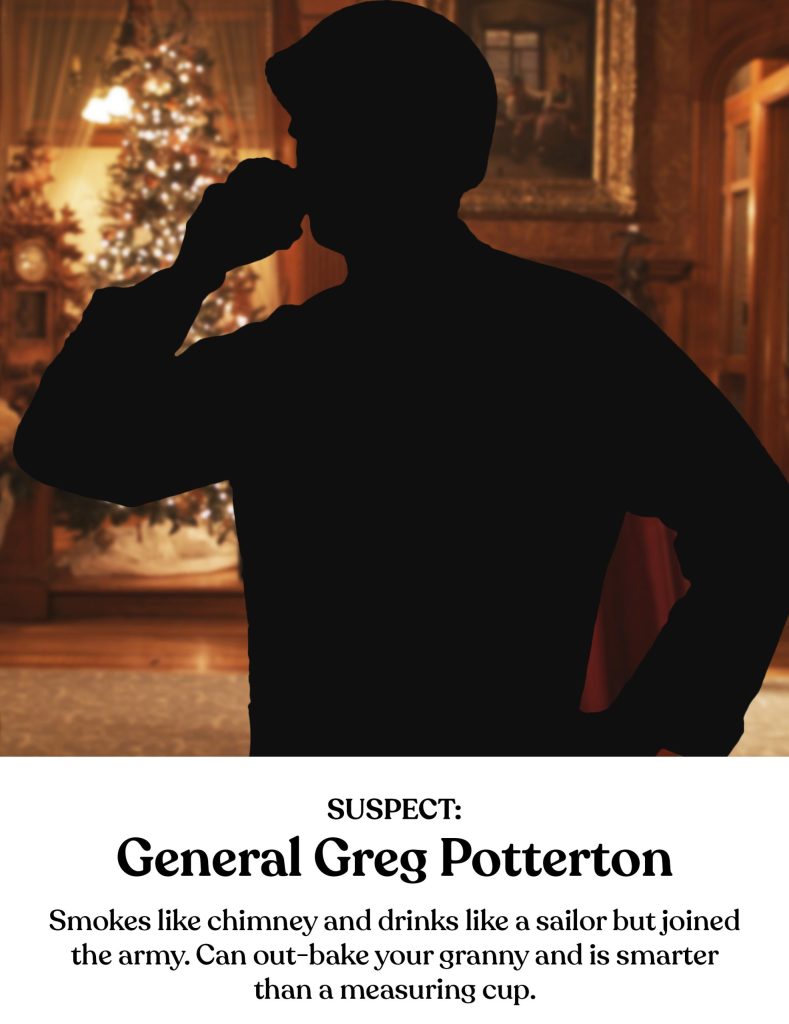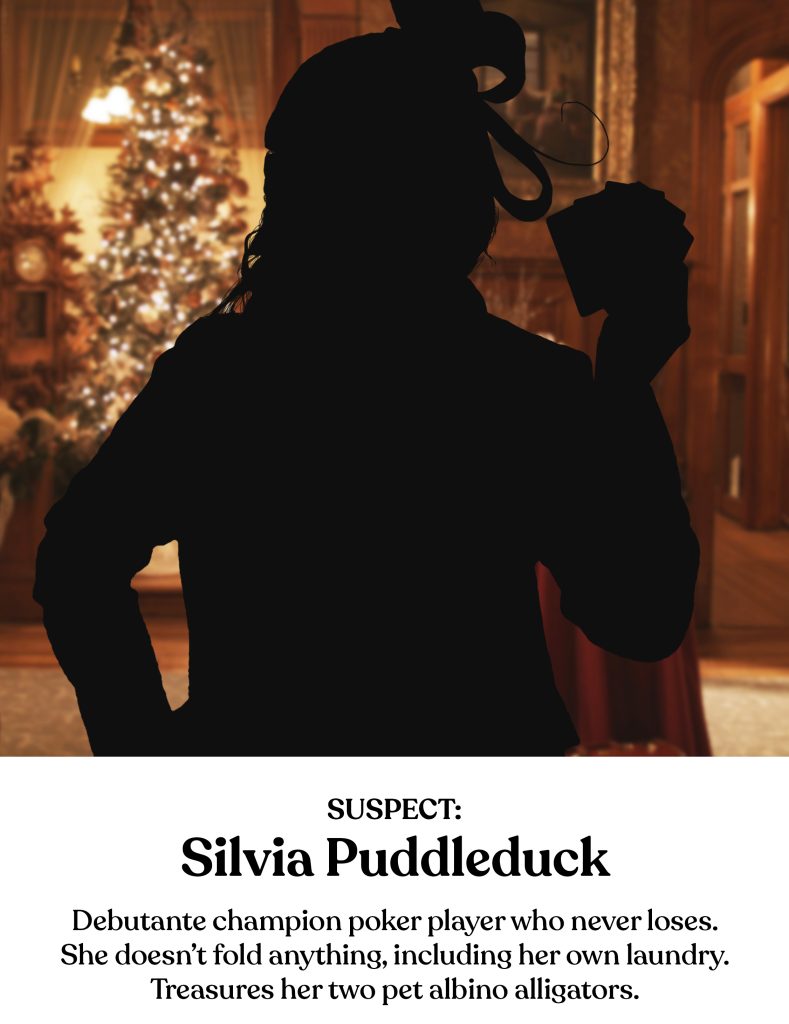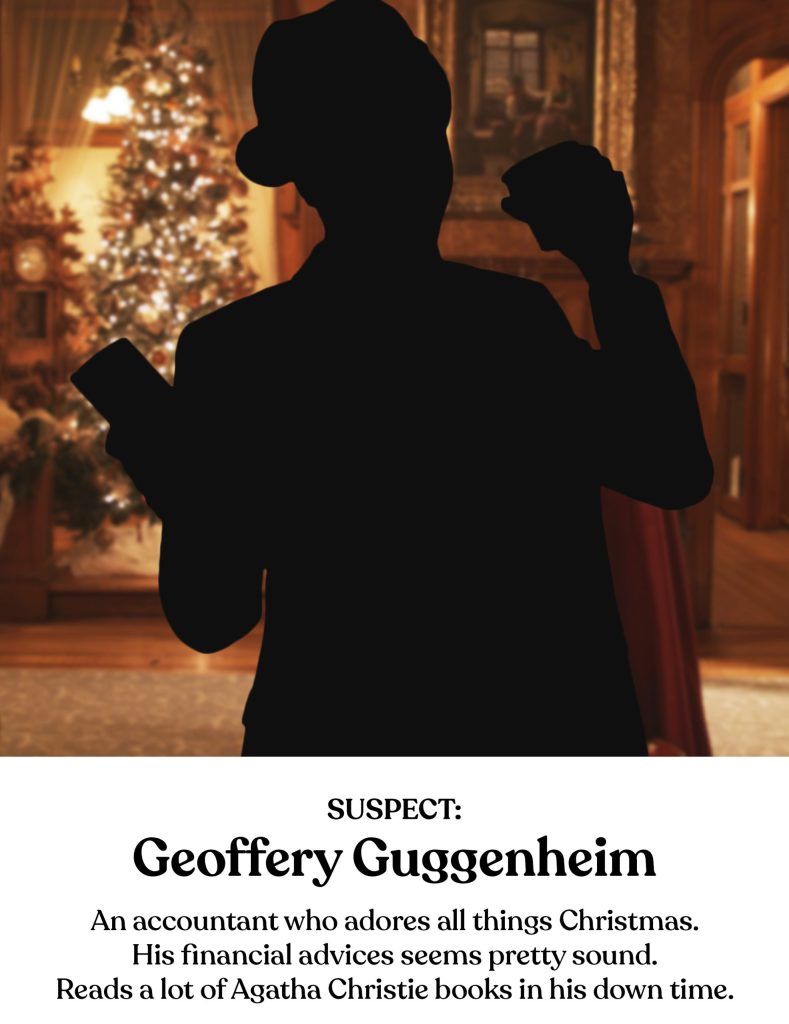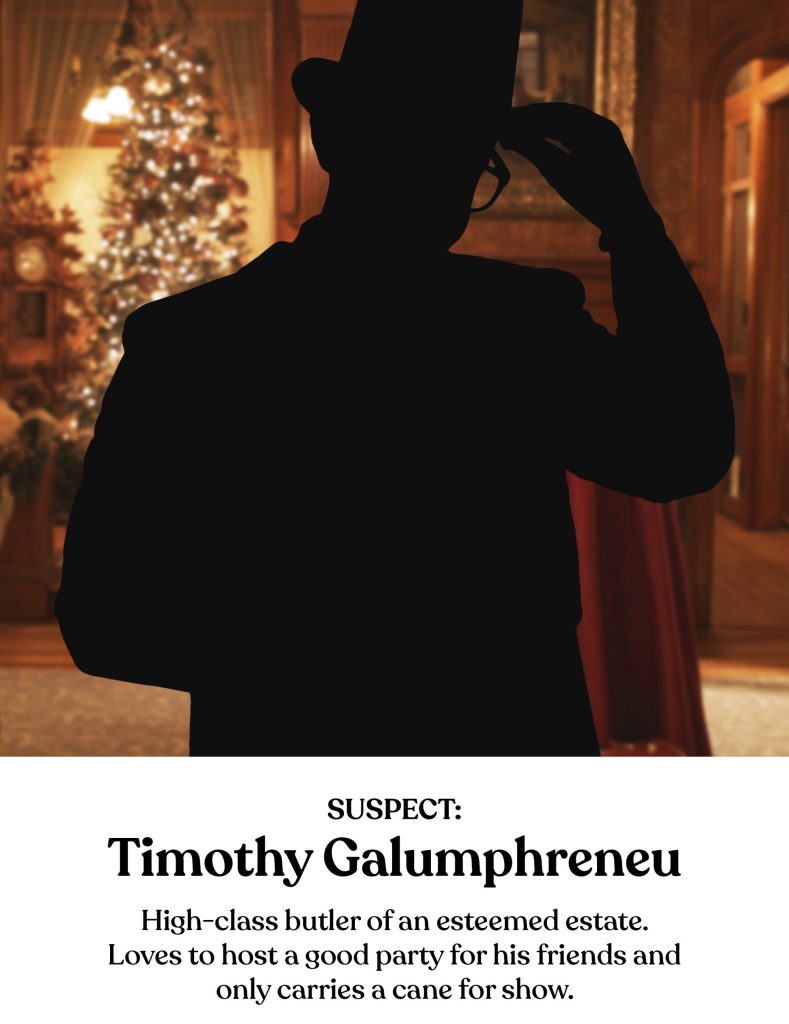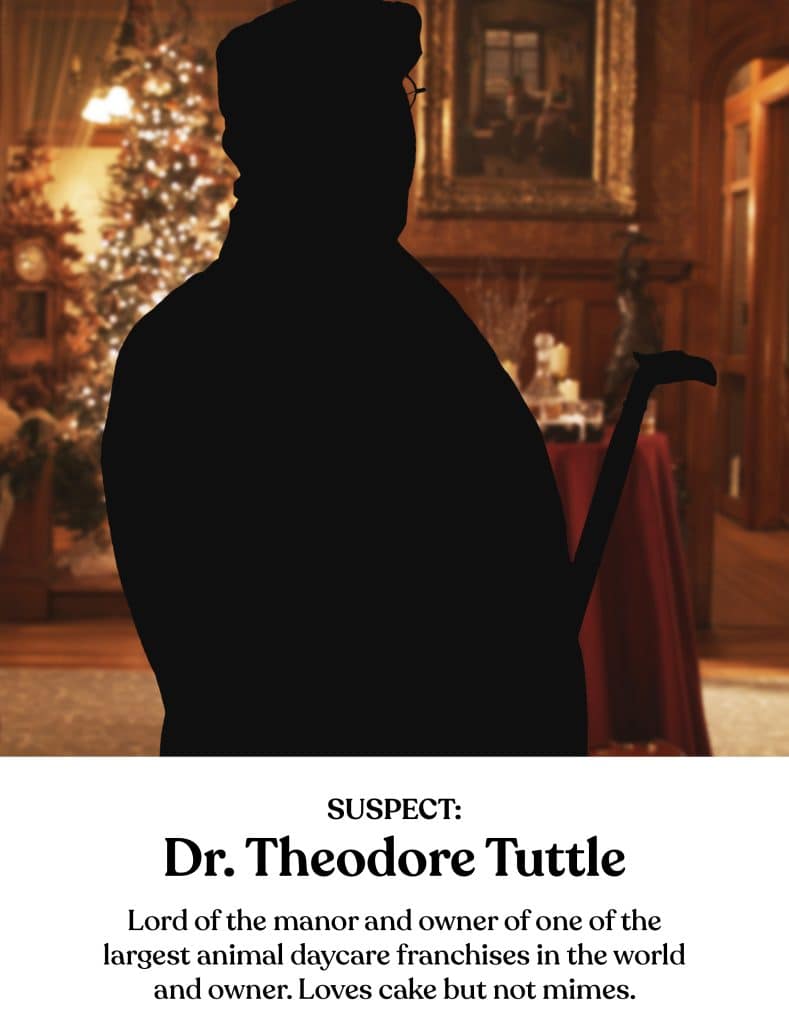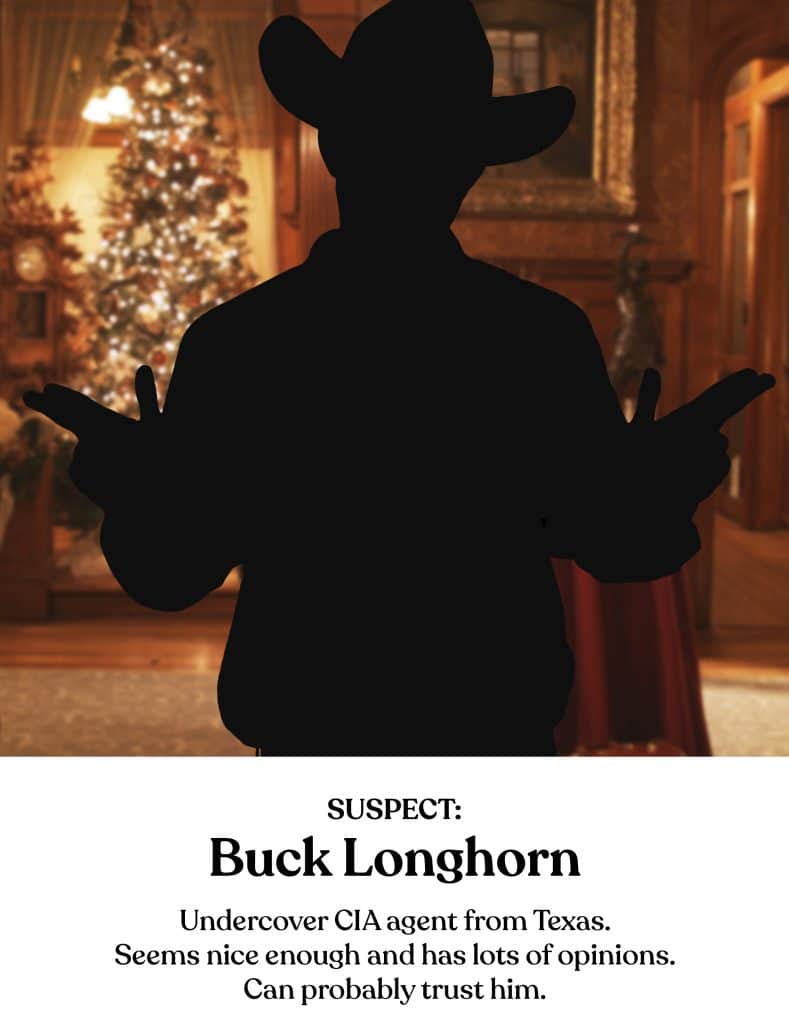 ​
You choose the ending!
Poll and Results: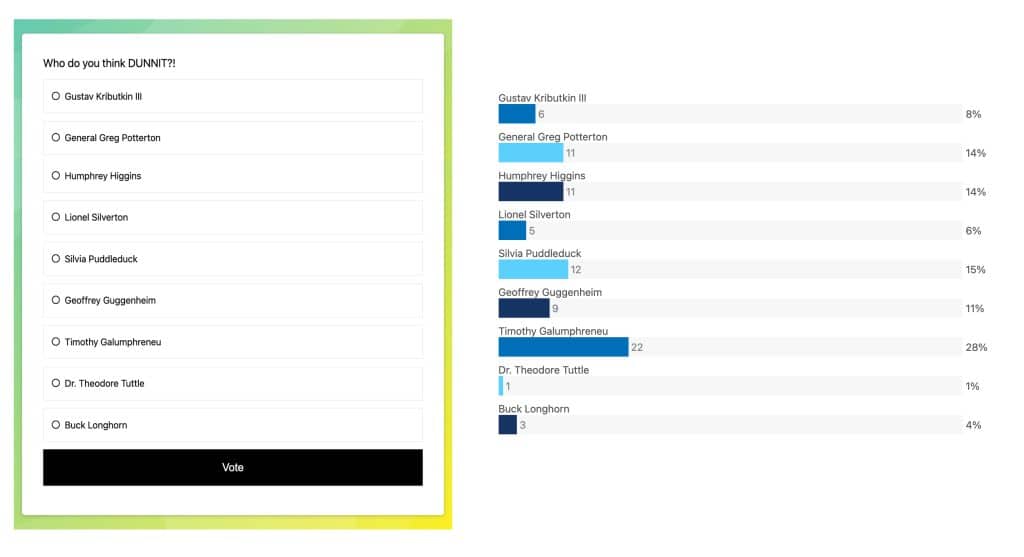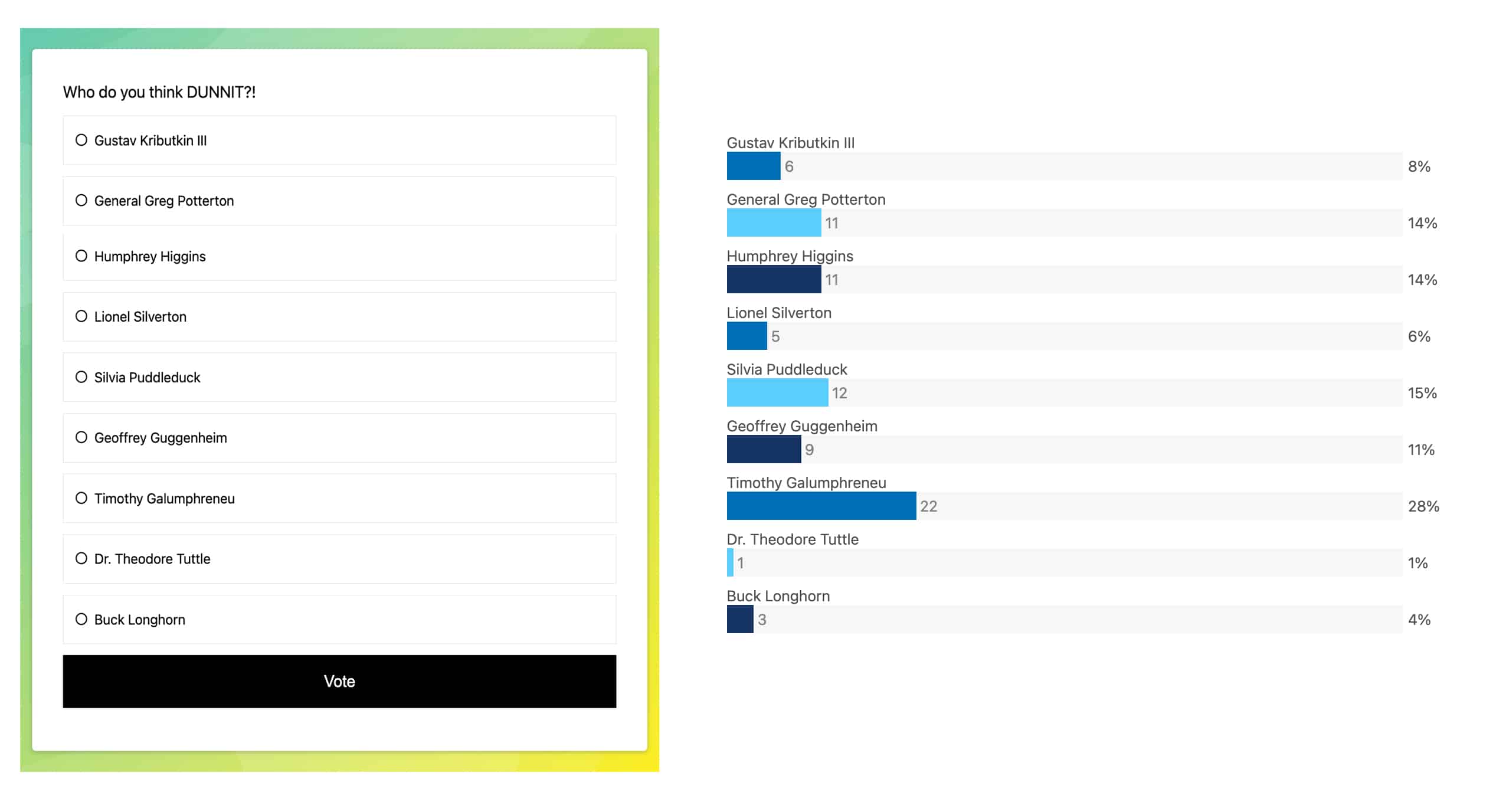 ---
Check out the past Christmas videos!