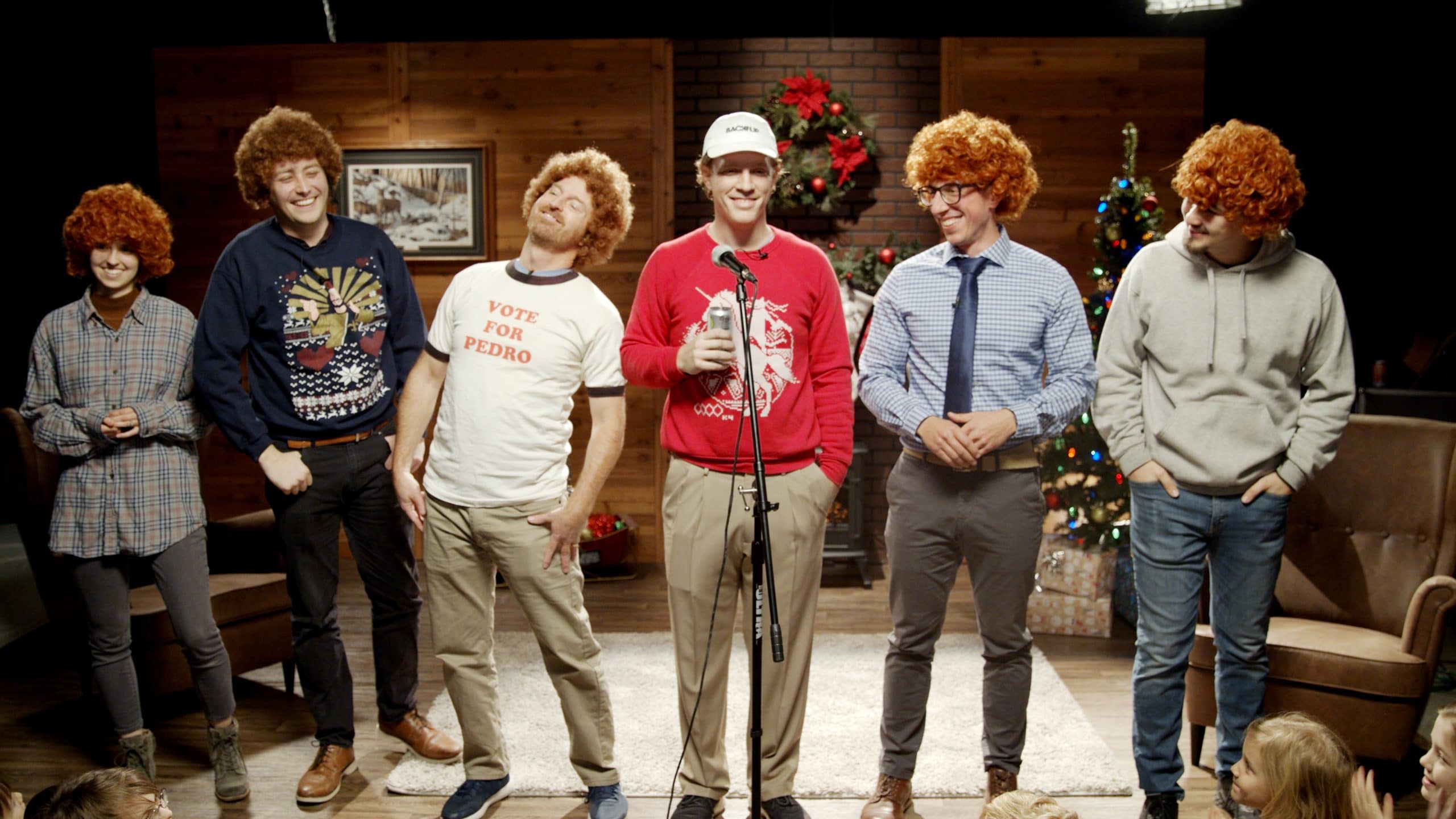 Backflip Live on a Saturday Night – Christmas 2021
Backflip / Madison, WI
At long last, it's the 2021 Backflip Christmas Video! This year, we're coming to you live from Backflip on a Saturday night.
The Christmas video tradition continued at Backflip, but this year we took a unique approach and presented a series of sketches live in front of a studio audience. We thought it would be a nice touch since we all missed so much in-person time over the prior year due to Covid. Adults and kids alike laughed and sang along in this SNL style sketch show featuring a handful of prerecorded digital shorts and even a musical guest.
After the show and Christmas party, we prepared the final edit to share with our clients and friends who were unable to attend. We designed and packed our very own Backflip gift box with treats, swag, and even a custom beer we collaborated on with Karben4… all related to, or loosely referenced in, the live show itself. It was a big hit and even managed to win an award for self promotion at this year's American Advertising Awards show!
Check out the shorts separately: Up All Nighters, Pineapple Snowbird Beer Commercial, Karmen Karmichael's Koozie Kompany, Attack of the Killer Pineapple People, Christmas Auditions, Christmas Intro Monologue, and Musical Guest – Joshua Stromer.