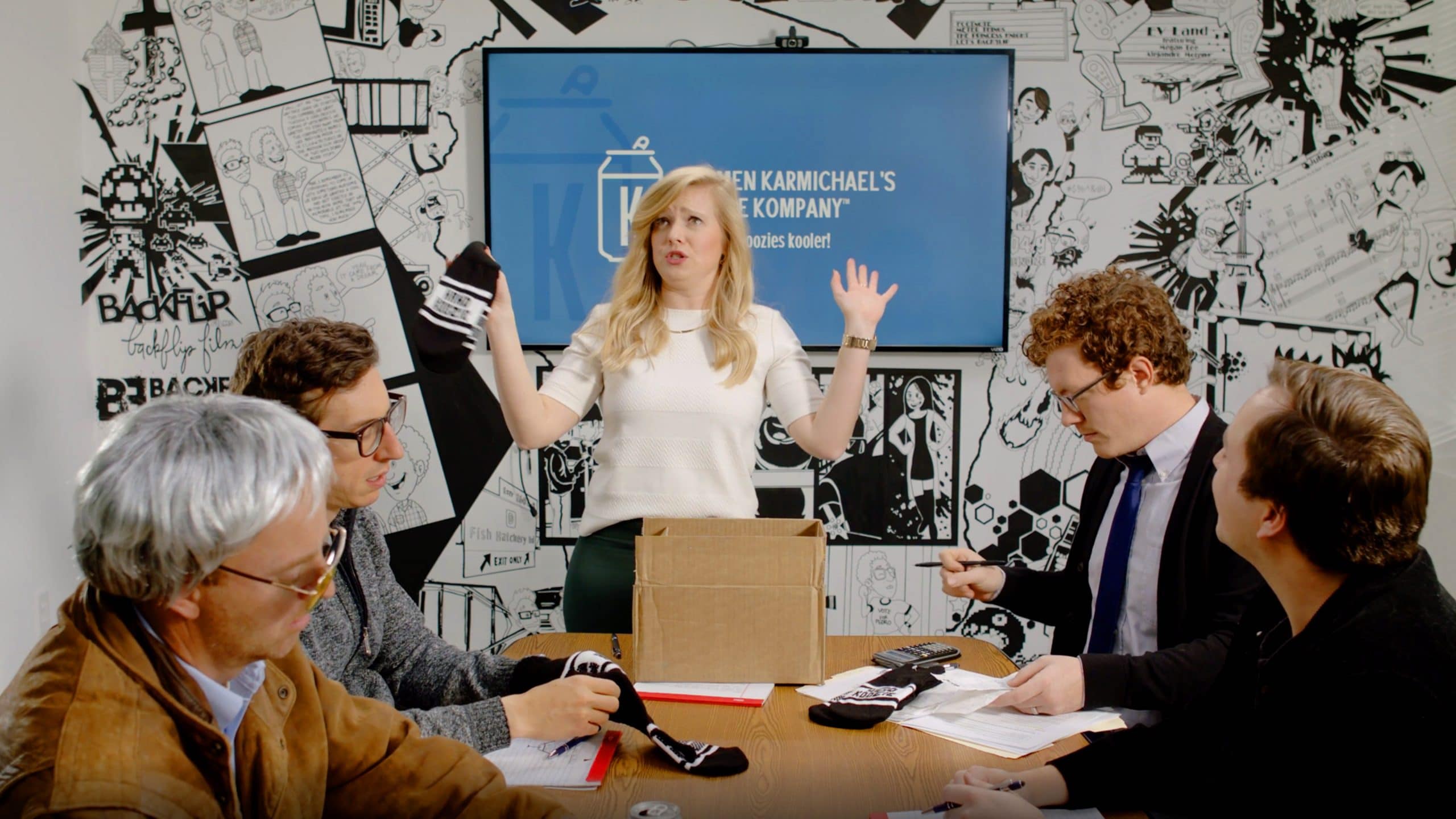 Karmen Karmichael's Koozie Kompany
Backflip / Madison, WI
They're not mittens! They're hand koozies.
When Karmen Karmichael attempts to introduce her new revolutionary product – the hand koozie – some of her family members cause problems at her focus group. Will she be able to convince the public about the value of her product? Will she be able to make a profit after expenses? Will Mark have the last laugh?
Check out all the other videos in this series: Up All Nighters, Pineapple Snowbird Beer Commercial, Attack of the Killer Pineapple People, Christmas Auditions, Christmas Intro Monologue, Musical Guest – Joshua Stromer, and The Night Before Backflip.
Or check out the videos together: Backflip LIVE on a Saturday Night.