Reaching Out with the

True, Good, & Beautiful.

The Church is no stranger to beauty, as earthly beauty orients the heart to Beauty itself. Every aspect of the Church should reflect it, from building architecture to website architecture.

Read More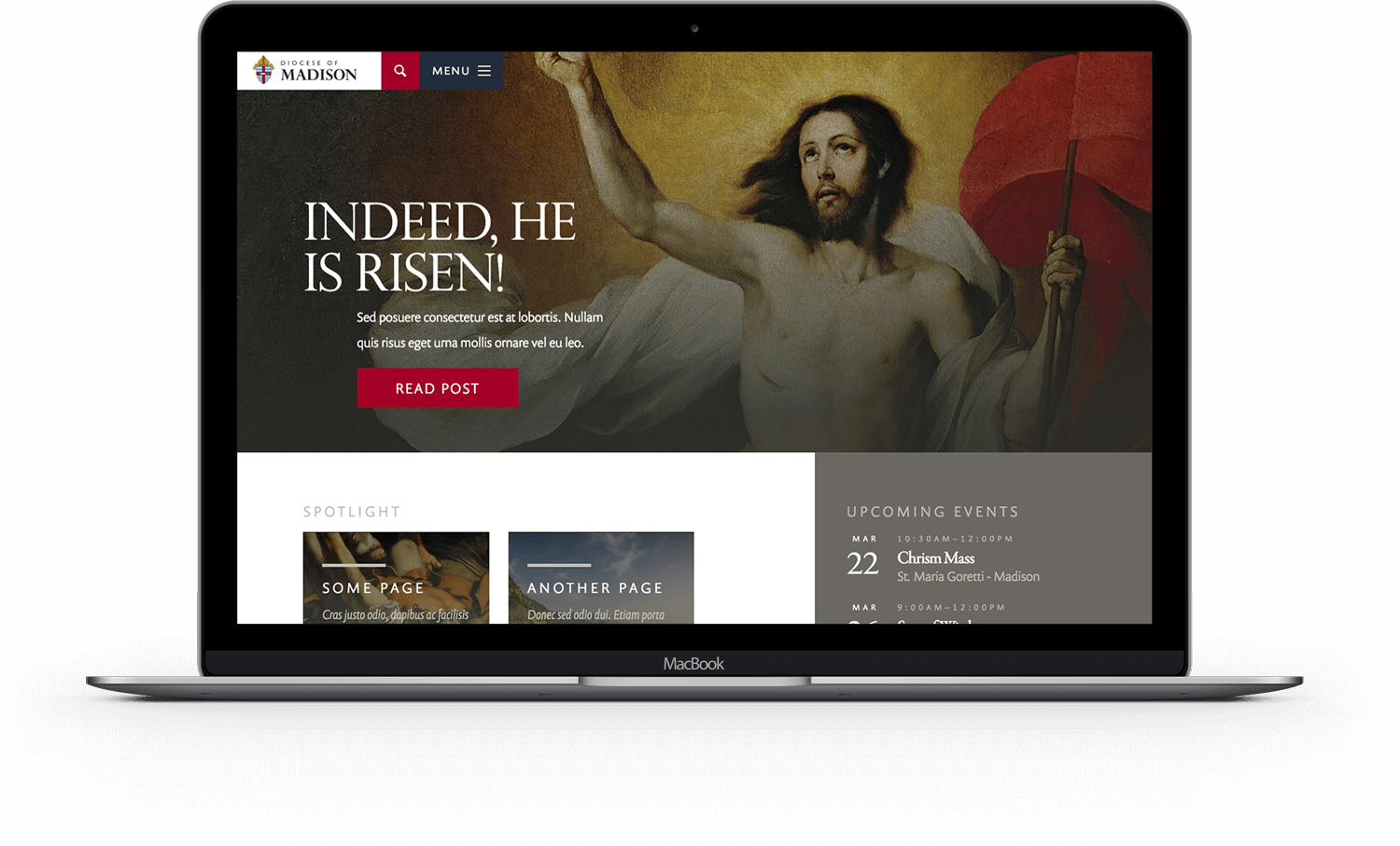 Go, Therefore, and

Make Disciples

The Church has been called to "to go forth" and bring the light of the Gospel to the peripheries, as well as to preach the Word of God anew among the community of believers by participation in the new evangelization.

Today, that call has to include the use of the media and the internet which, as Pope Francis has said, offers "magnificent opportunities" to encounter those in need of the Gospel message. A beautiful, useful, and impactful online presence is essential for making those encounters effective.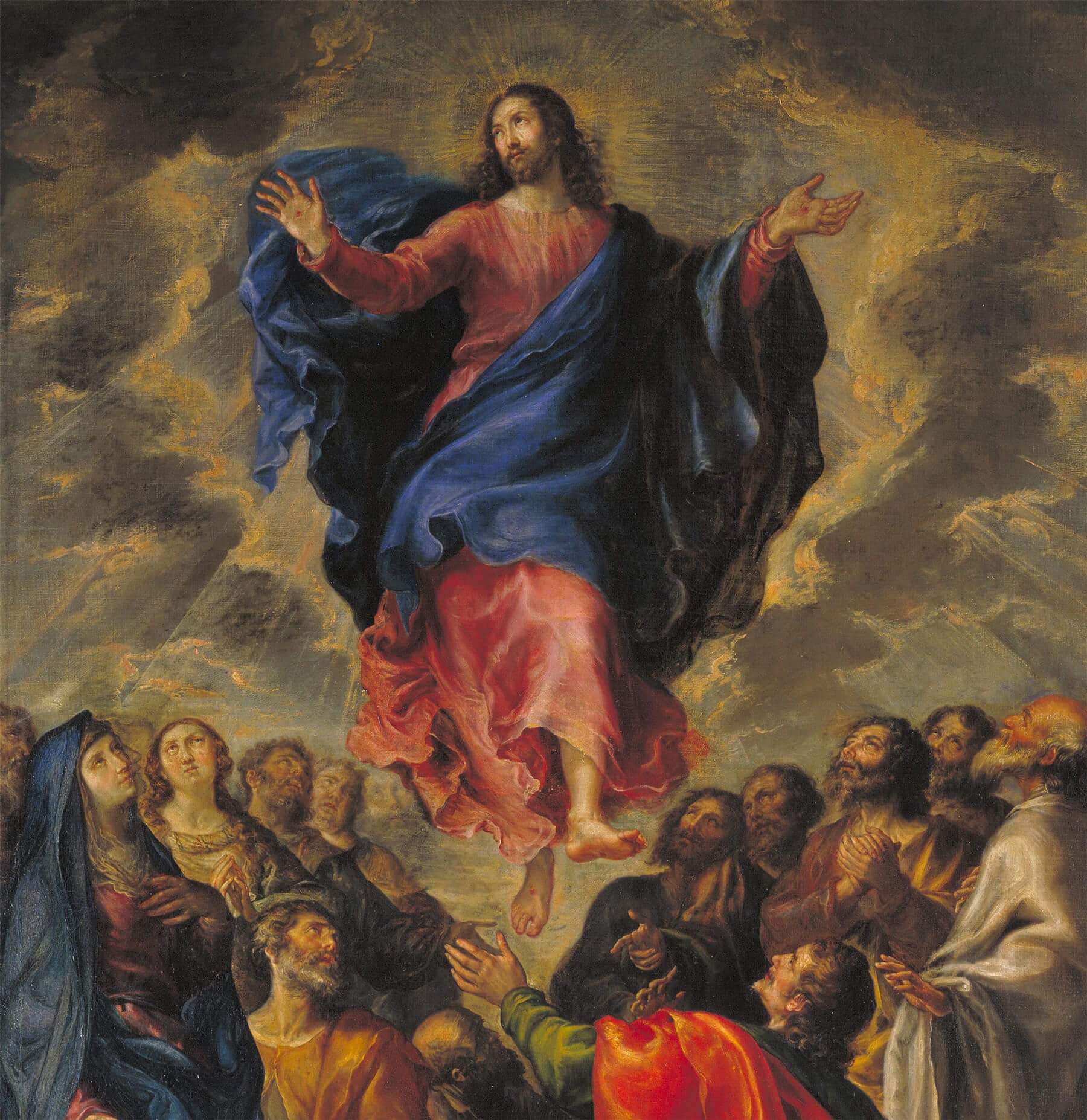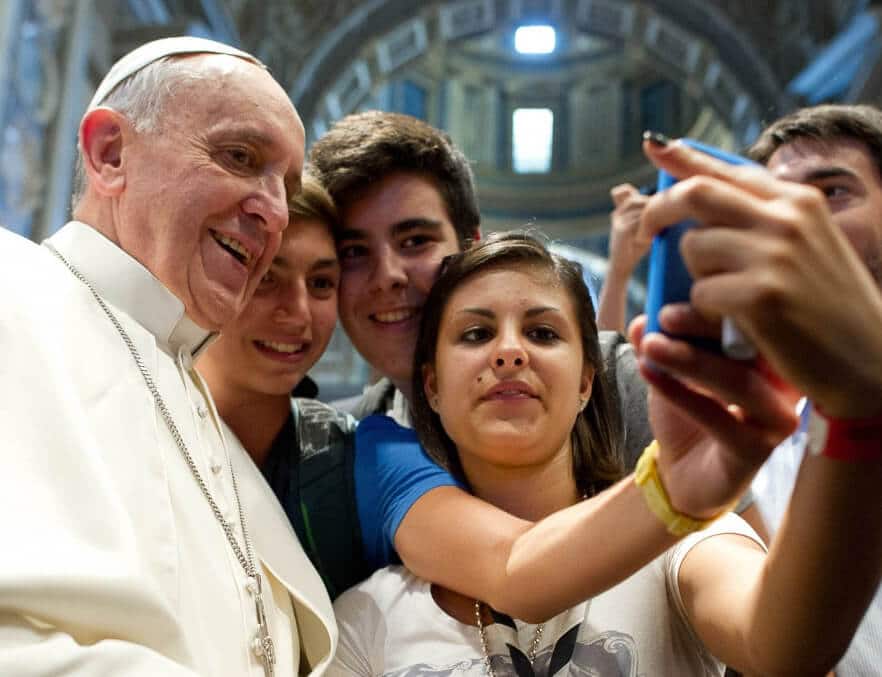 First Things First

It Starts with Branding

Beauty is borne of a commitment to process. Asking the right questions is essential. Who is your patron saint? What makes this place unique? What is your mission?

Persuasiveness is dependent on clarity. Clear messaging of the mission, both of the Church Universal and of particular parishes and dioceses, should pervade the branding. When that happens, the mission takes on new life.

St. Cecilia Case Study
What They Find When They

'Google It.'

The first and best opportunity to use the brand to convey the message is through your website. Whether a visitor is looking for Mass times or searching for more information about the Catholic faith, a parish or diocesan website often forms their first impression, and can make or break the path to gaining the most valuable thing from them: their trust.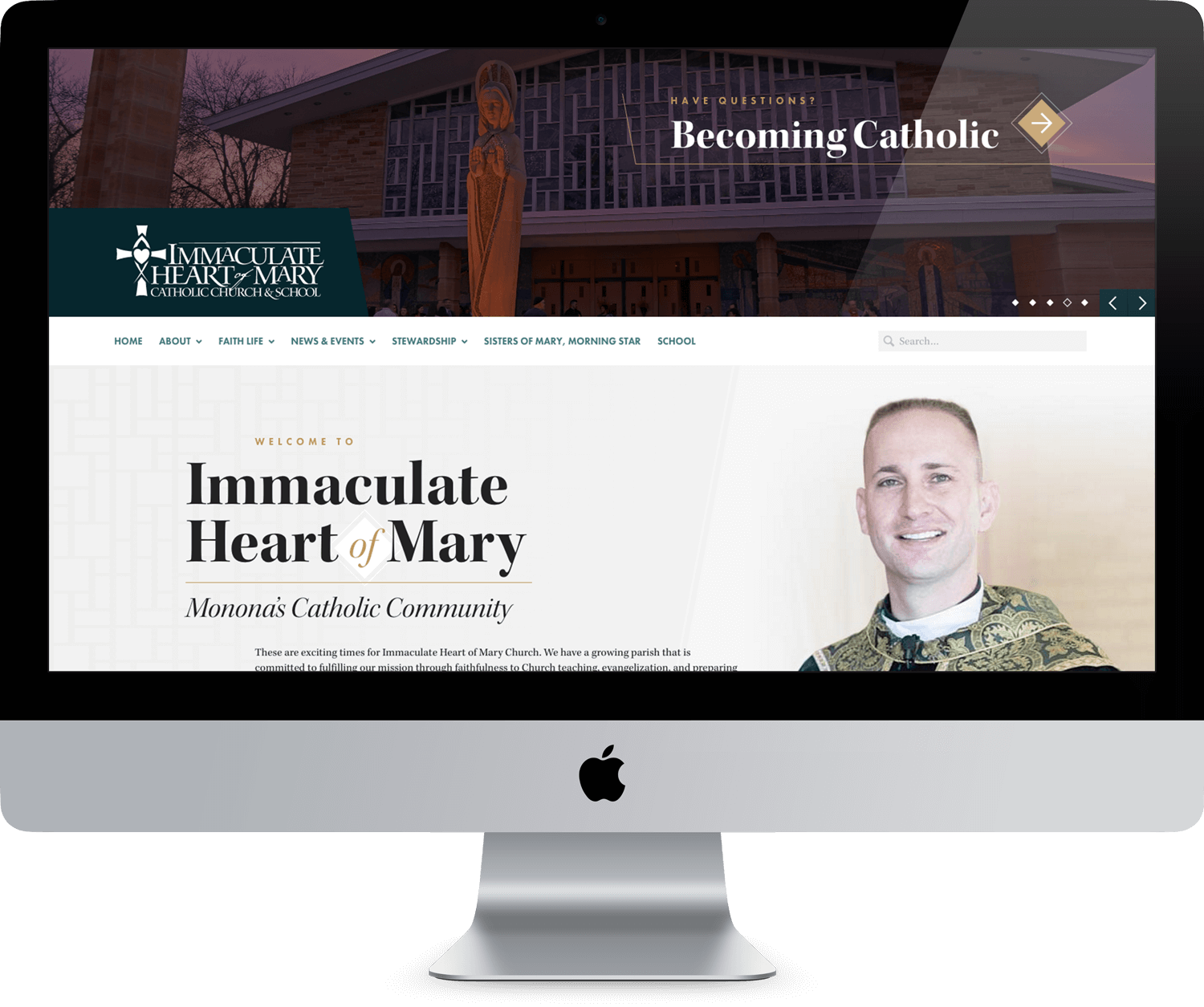 Make it Mobile With

Responsive Design

Over 50% of internet traffic is mobile. To ignore the need for your website to be responsive is to ignore more than half of your visitors. A responsive website is one that flexes to fit whatever device accesses it, ensuring an obstacle-free experience for everyone.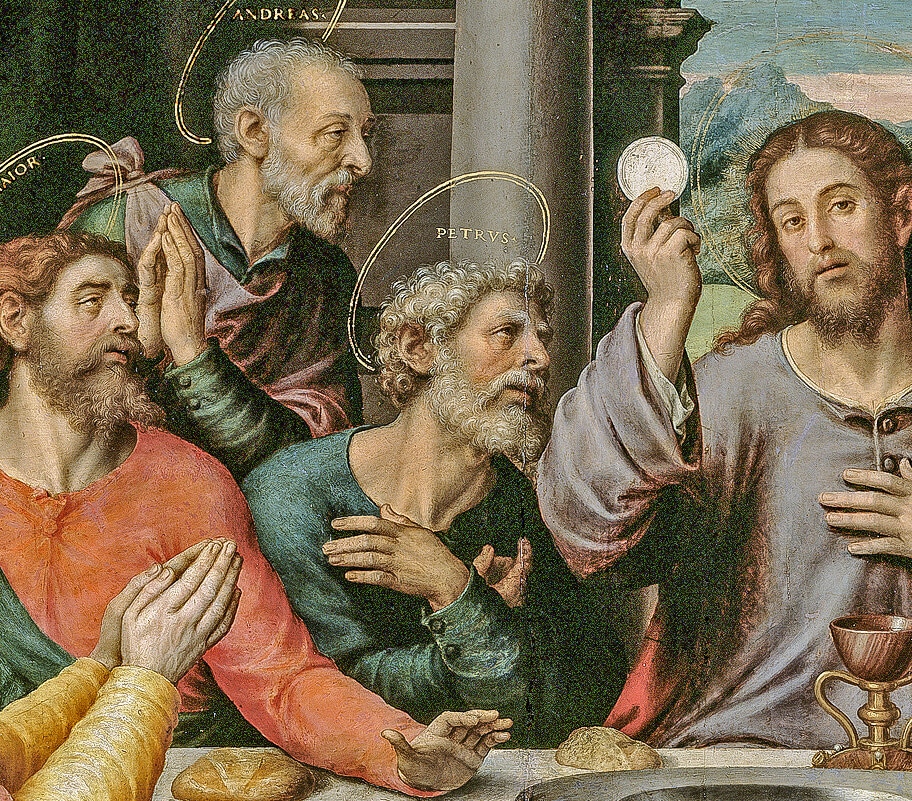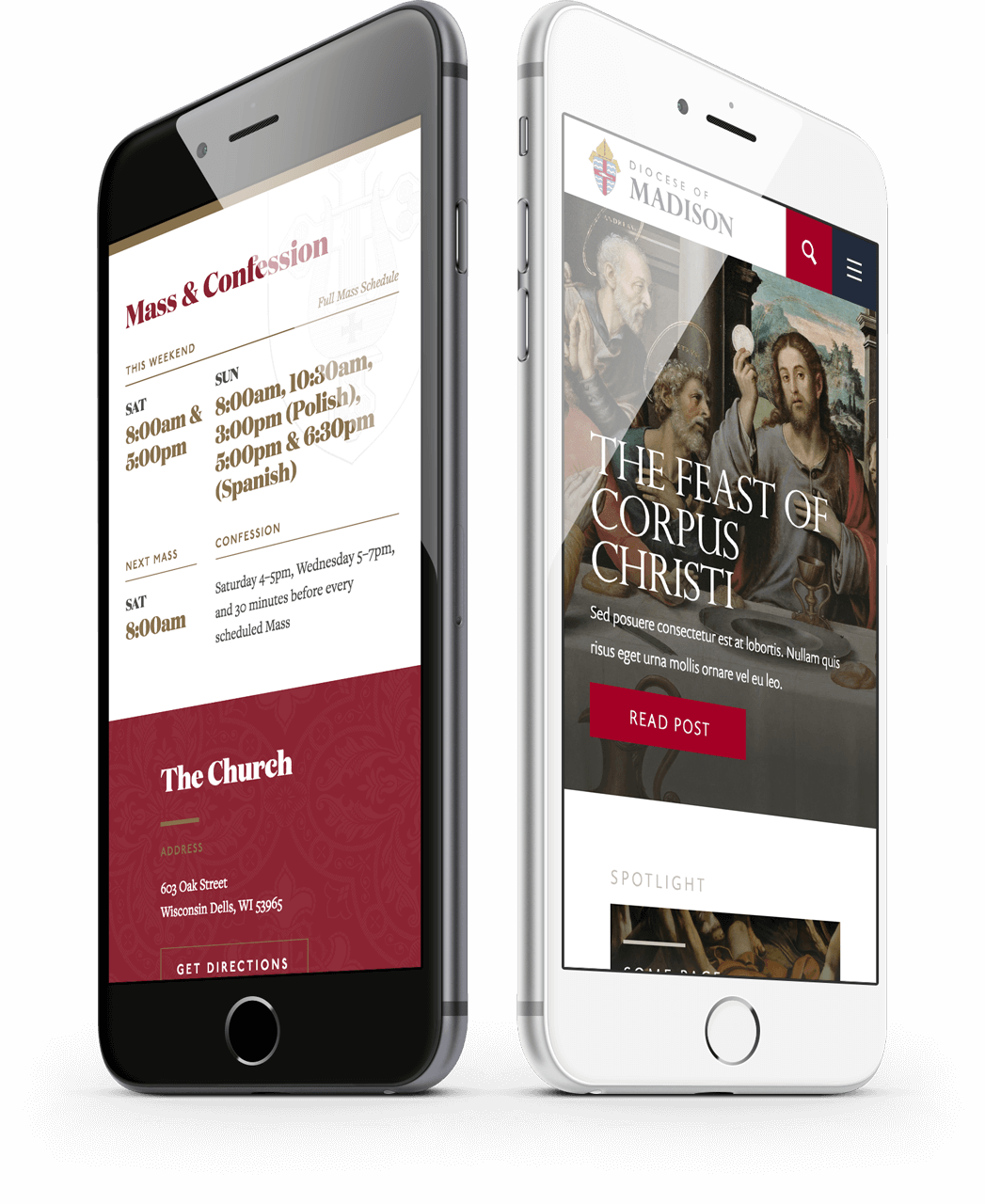 Meet Their Needs With These

Available Features
Mass Times Manager

Many users visit the parish website looking for Mass times, and managing that schedule is essential to meeting their needs.

Integrated Calendar

Create events, manage signup and registration, and provide driving directions from a straightforward event management system.

Parishioner Registration

Fast and simple registration for parishioners makes it easier to reach out to them in the future.

Social Media Integration

Engage your parishioners through social media, and display it on your site in a way that's completely integrated.

Online Giving

From small, one-time givers to the largest benefactors, every user will be able to support your mission from desktop or mobile.
Interested? That's Perfect.

We should talk.

We're passionate about bringing Christ to our brothers and sisters, and inviting them to share in the beauty of the Catholic faith. If those ideas are harmonious with your mission, don't hesitate to get in touch with us.

Let's Make Awesome