Immaculate Heart of Mary Catholic Church & School in Monona, WI came to us with the desire to upgrade the look and usability of their website for both the parish and the school. For the parish, it was important to give Mass times and events a prominent place, as well as reflect the beauty of the chapel and a sense of the sacred.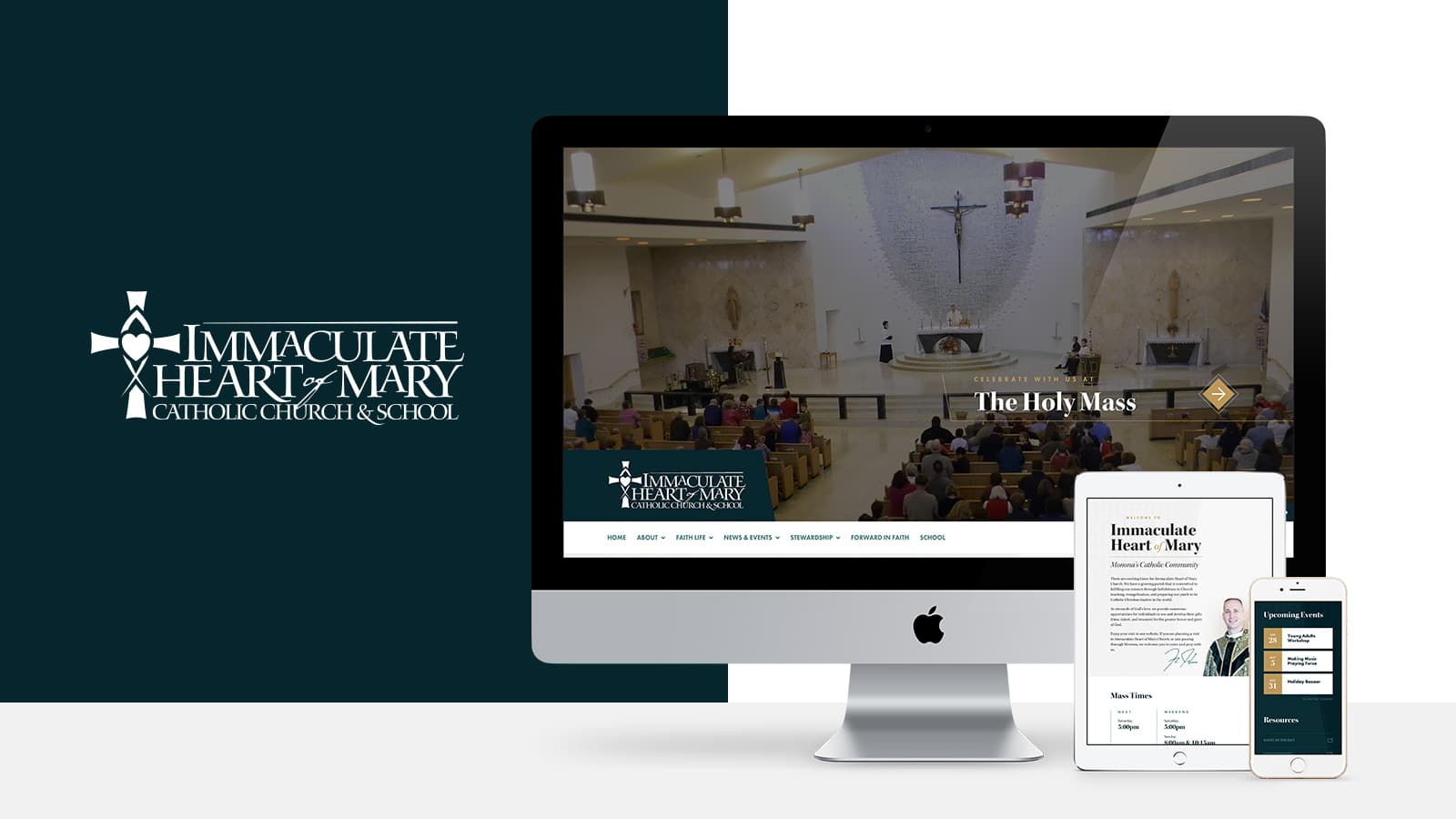 Visit the sites for the parish (ihmcatholicparish.org) and the school (ihmcatholicschool.org).
Along with their rebranding we produced a campaign promotion.