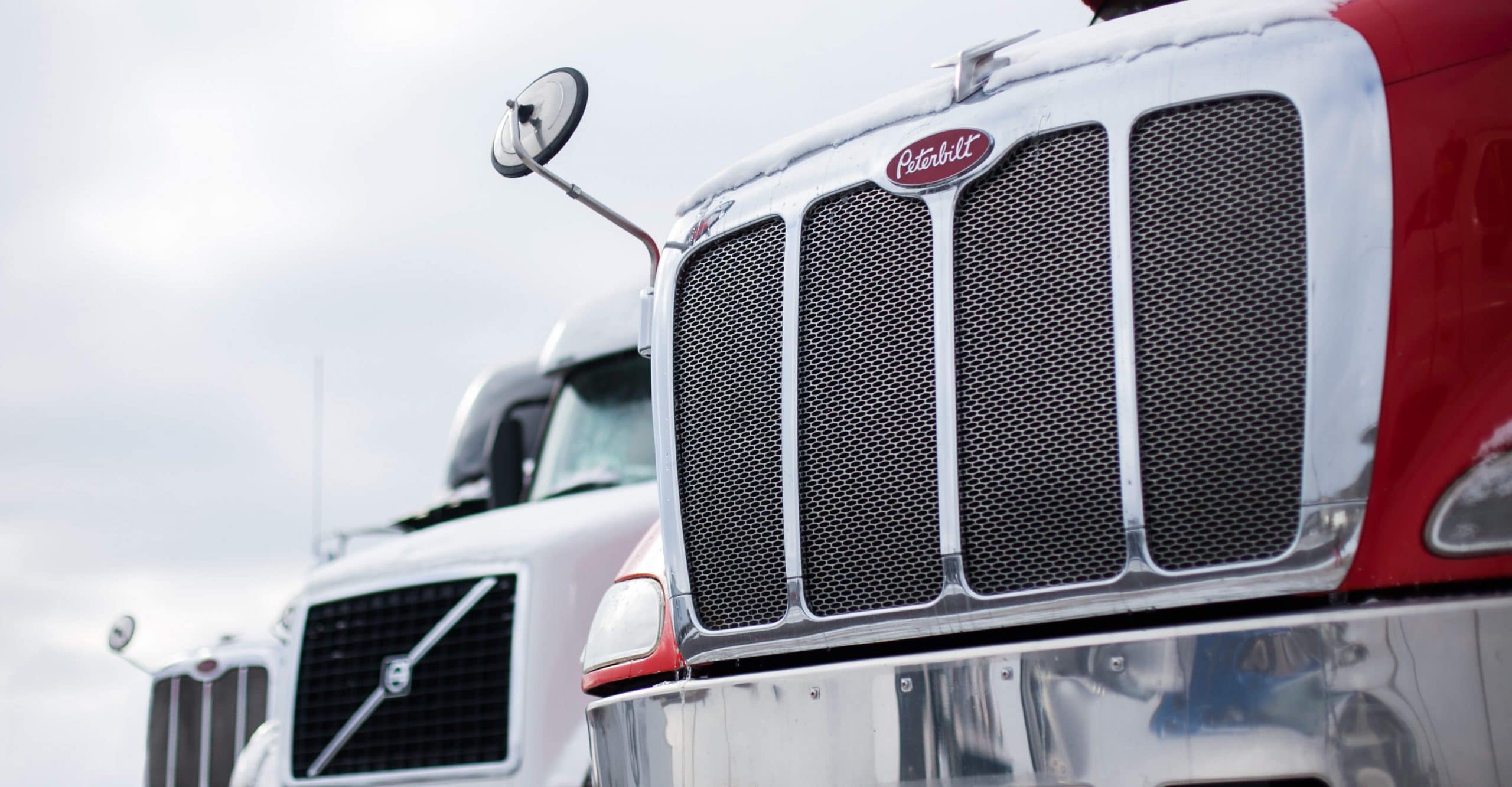 If you're looking to grow your company in the modern age, you can't ignore the possibilities that are born from a commitment to the web, and removing the barrier of physical location from your interactions with your customers. DOT Safety+Plus recognized that opportunity and came to us for solutions.
Jeff Simon is an expert in the trucking industry, really from any angle you could possibly want expertise. He is fluent in the language of the rules and regulations that govern every truck and trucking company in America, but can just as fluently roll up his sleeves, crawl under an 18-wheeler and start dissecting and explaining its construction. After dusting off his knees and rubbing the grease off of his hands, he can hop into the cab and drive the thing away.

Making an Impression
Jeff represents the bridge between the white-collar and the blue-collar in the world of trucking, and it's that fact that we set out to highlight when he came to us for help with his website. Not only did he want to be able to expand his market across the country by means of online webinars, but he needed to more effectively convey who he was, because there could be no doubt that a significant portion of the value of his company, DOT Safety+Plus, is intrinsically tied to his unique ability to tie two worlds together that are, very typically, completely at odds.
We developed a new website that was professional, responsive, and easy to use. It had to succeed in conveying Jeff's personality, abilities, and knowledge, a big part of which was achieved through strategic photography from our good friend Laura Zastrow, which we featured prominently throughout the site. We also incorporated testimonials from Jeff's clients, again to emphasize and promote the idea of relatability.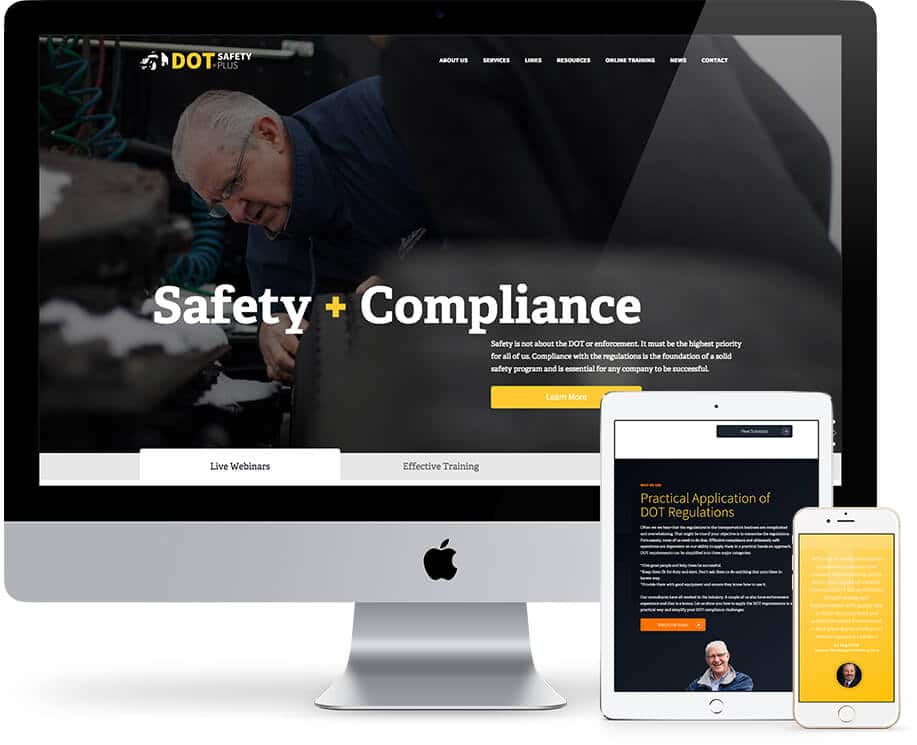 The Meaning of "Plus"
The brand of DOT Safety+Plus was incomplete and didn't do justice to the professionalism and quality that Jeff provides. A full rebrand wasn't in the cards, but within the context of the website redesign we emphasized the "plus" moniker in DOT Safety+Plus. The idea of "plus" or "and" fits perfectly with Jeff's identity as an expert in numerous areas. Incorporating the "+" icon in headlines and as a graphical element throughout the site went a long way to solidifying the DOT Safety+Plus brand.
Companies today absolutely have to address the need to meet their clients where they're at, wherever that may be. Through his website, the customers of DOT Safety+Plus can interact with Jeff regardless of where they are. Removing geographical limitations and providing online services will do wonders for Jeff's business to grow and thrive.